In 2016 we launched our first iced coffee – Café Latte, and this proved to be our most successful launch to date. The iced coffee market has grown significantly since and is now the fastest growing sector of the flavoured milk category.
Our Iced Coffee recipes utilise high quality Rainforest Alliance Certified, blended with fresh British milk to deliver a tasty pick-me up.  Iced Coffee is a refreshing drink that's perfect to provide a caffeine boost whenever and wherever you need it.  Available in a range of flavours, formats and packaging options, there's an iced coffee for every occasion.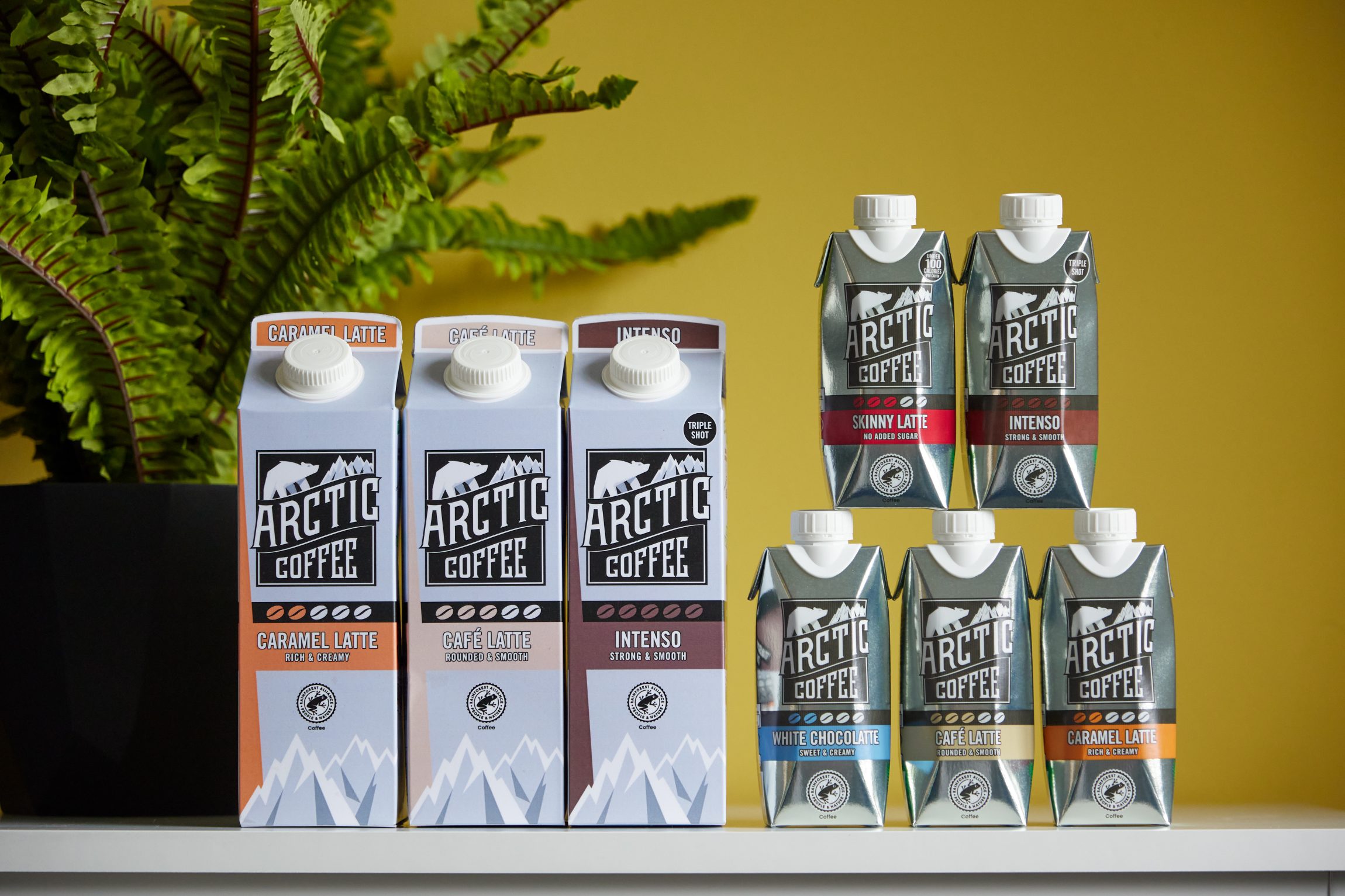 The Cool Arctic Story – Okay, so maybe we didn't quite have to go to the Arctic, but we did go half way round the world and back to find just the right Rainforest Alliance beans to blend with our highly prized Devonshire milk, which we think is the key to our smooth, well rounded latte. It's the perfect all day blend!
We supply most of the UKs major retailers
We are a leading supplier of milk and cream to leading food service businesses as well as supplying bulk cream to food manufacturers.
We are dedicated to producing great tasting dairy products packed with natural goodness, vitality and flavour