Responsible and Accountable
In everything we do, Crediton Dairy is committed to behaving in a responsible and accountable manner. We recognise that we must care for and sustain today's world for future generations and treat that responsibility seriously.
In achieving our primary objective of being a strong and successful dairy business, we aim to have a positive impact on the environmental, social and economic well-being of the rural community that our staff and local supplying dairy farmers live and work in.
Core Principles
Through working in partnership with our staff, customers and suppliers we aim to effectively manage the consequences of our activities in the following key areas:
Environment
Workplace
Marketplace
Community
With our farmer suppliers
Environment
We aim to limit our environmental impact by optimising our use of resources, minimising emissions and reducing waste.  The business has set environmental performance targets to be achieved by 2030:
30% reduction in carbon related energy use (Scope 1 and Scope 2 emissions)
30% reduction in water consumption
Maximise recycled content whilst minimising carbon impact
0% waste to landfill
Our ultimate aim is to be Net Zero in line with the Dairy Industry target by 2050.
Crediton Dairy recognises that our staff are a key factor in the on-going growth and success of the business.  As such, in the workplace we are committed to promoting a culture that values integrity, encourages diversity, rewards performance and provides opportunities, training and development.
We believe central to this is effective staff consultation, communication and engagement. In this respect our Joint Staff Consultative Forum provides a forum where ideas, issues, new policies, organisational changes and other matters affecting employees can be discussed.
We also place great importance on keeping our staff safe through ensuring we have in place comprehensive health and safety policies and practices.
As part of our Policy on Diversity, the company gives full and fair consideration to applications for employment from disabled persons.
We are committed to developing and adopting a proactive approach to tackling hidden labour exploitation, within our own business and that of our suppliers. Using guidance from the 'Stronger Together' initiative, we are in the process of developing a plan which will consider the policy commitments and the subsequent actions required to implement them most effectively.
Our Values
 We constantly challenge ourselves to do better for our customers, consumers and colleagues
History
A dairy in the heart of Devon since 1947, still on the original site but bigger and better than ever before
our Policies
In everything we do, Crediton Dairy is committed to behaving in a responsible and accountable manner
Marketplace
In the marketplace Crediton Dairy aims to cultivate mutually beneficial relationships with our customers and suppliers based upon shared values of trust, quality, service and innovation.
It is our policy to trade fairly with customers and suppliers. As part of this policy, we seek to agree payment terms with suppliers and to always make payment in accordance with those terms.
Over recent years we have increased our capabilities through the creation of an enhanced New Product Development Team led by our Head of Technical and Development.  A key focus of the team has been the reformulation of our branded and customer own-label milk drinks to reduce the amount of sugar in them.  This has resulted in more than 375 tonnes of sugar being removed from flavoured milk recipes.
The development of iced coffee and functional milks has also been a key development highlight over recent years and seen us branch out into new areas of the market, both under our brands and retailer own-label.
In relation to product quality we are committed to achieving the highest standards and have worked hard to establish a culture of continuous improvement in this area.  We are an approved supplier to most major retailers and discounters and in line with this we are proud to hold the following accreditation:
Marketplace
BRC EFSIS Grade AA
CLAS Laboratory Accreditation
ISO 14001 Environmental Accreditation
Soil Association Organic Accreditation
Red Tractor Accreditation
Fairtrade Marked
Rainforest Alliance Certified
SEDEX Certification
 We are committed to working with others to develop the British dairy market through being involved in a wide range of organisations and initiatives including being members of Dairy UK and the Provisions Trade Federation.  We also champion a number of national, regional and local organisations and initiatives focused on supporting the dairy and farming sectors.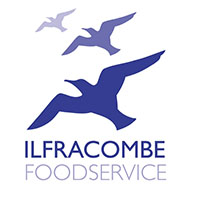 We are the largest employer in the Devon market town of Crediton and we recognise that we have an important role in helping to grow and sustain the economic and social wellbeing of the local community.
Examples of this include our annual sponsorship of: the 'Christmas in Crediton' parade; the Crediton Food Festival; and local youth football tournament. At the same time, we also have recruited two engineering apprentices who live in the local community.
Crediton Dairy
Supplying Farmers
By working closely with local farmers, we benefit from a secure, sustainable and fully traceable supply of high quality, farm assured milk. The majority of the milk we use comes from farms within a 30-mile radius of our dairy and we are delighted that c.90 local farmers are now part of the Crediton Dairy Supply Group.
We recognise that, first and foremost, central to both recruiting and retaining our farmers, is to pay a competitive, sustainable and attainable price for the milk they produce. To demonstrate our commitment to this, our milk price schedule and contractual requirements are simple, clear and transparent – and fully compliant with the industry's Voluntary Code of Best Practice.
We have also put in place an innovative payment system which gives them the option of receiving early payment for 50% of their milk and also were the first British milk processor to offer its farmers the option of a two-year fixed milk price scheme to help them manage market price volatility.
At the same time, we aim to build long term relationships with our farmers by keeping them fully informed about developments within the business and the wider industry.  We also provide our farmers with technical support to address milk quality issues and arrange support to help them with forecasting.