FRESH MILKS
Our range of fresh milks – both white and flavoured – are produced under high temperature pasteurisation conditions, which gives them extended shelf-life, meaning that they can be stored in chilled conditions (2 to 5°C) for up to 56 days.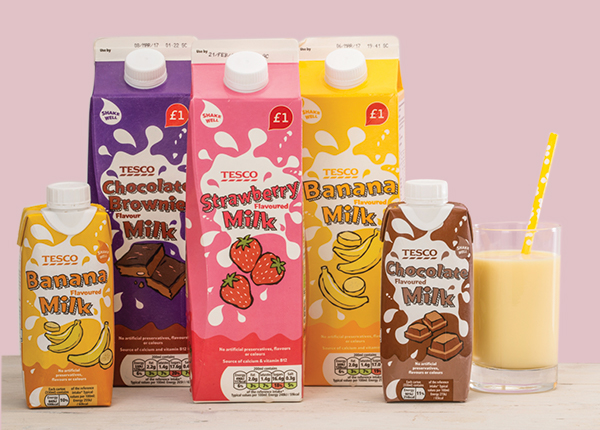 FRESH FLAVOURED MILKS
Since 2009 we have supplied some of the UK's biggest food retailers with own-label ranges of fresh flavoured milks. We continually review the recipes and formats to ensure consumers receive great quality, value and choice.  We also have a range of Limited Edition flavours which add interest and excitement to the Flavoured Milk category. As a result of these great recipes, this category continues to be one of our fastest growing.
FRESH WHITE MILK
Alongside our delicious fresh flavoured milks we also produce a fresh, but longer-lasting white milk. Manufactured to the same process as our fresh flavoured milks, once opened it can be stored in the fridge for 7 days, with no loss of freshness. It's available in skimmed, semi-skimmed and whole, and packed in handy 1 litre sharing Elopak cartons and in single-serve 330ml cartons.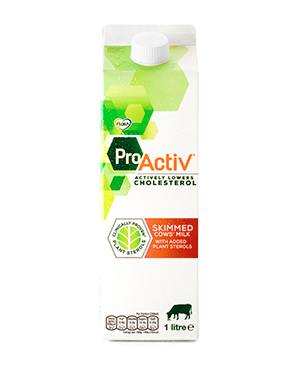 FRESH FUNCTIONAL MILKS
We work with a number of partners in our development of fresh functional milks. A major UK retailer engaged us to develop a range with added health benefits, such as increased calcium. Unilever have appointed us as the sole UK manufacturer of their Flora Pro.Activ milk (skimmed cow's milk with added plant sterols) which is clinically proven to actively lower cholesterol.
LONG LIFE MILK
Our range of long life milks are versatile, wholesome and a great source of calcium.  Their natural vitamins and minerals, such as riboflavin and Vitamin B12, contribute to stronger bones and all-round wellbeing. Unopened, our long life milks will last in the cupboard for up to 6 months, due to our ultra-heat treatment process.
They're available as both conventional milk and organic, in skimmed, semi-skimmed and whole milk varieties. Our organic milk comes from farms accredited to the UK's primary organic certification body: The Soil Association.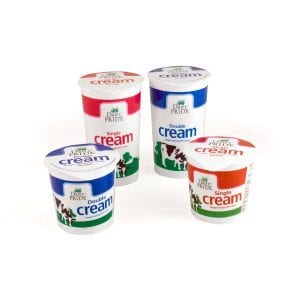 LONG LIFE CREAM
Our long life creams are made to the same ultra-heat treatment process as our long life milks and include chilled single and whipping, and ambient single varieties. These products were developed with professional chefs to fulfil a range of uses, from whipping through to heating. They offer all the goodness and quality of fresh cream, but last longer.
ICED COFFEE
In 2016 we launched our first Iced Café Latte product and this proved to be our most successful launch to date, and the category has grown significantly since. We now have a range of Café Latte recipes, and a selection of Flavoured Lattes, such as Caramel & Gingerbread. All of our Iced Coffee recipes utilise high quality Arabica bean coffee blended with fresh milk to deliver a tasty & refreshing drink perfect for on the go and are packed into our 330ml carton format. Our Iced Coffees are available as chilled fresh and long life products.